Expert AC Replacement Services
Total Air Masters specializes in the replacement of residential ac systems.
Learn More
HOME COOLING
Maintain, Upgrade, Repair, or Replace Your Cooling System
INDOOR AIR QUALITY
Contact us today for a quote to improve your comfort, while removing dust, mold spores, bacteria and viruses! Clean the air you and your family breathes.
AC TUNE UP
Get an AC Tune up and prevent costly repairs. Our technicians will complete our 26 point air conditioning inspection and tune up.
Our hvac services include repairs, maintenance, and installation of air conditioning systems, evaporator coils, electric heaters and gas furnaces, and more.
There is nothing worse than having your air conditioner not cooling in the middle of our scorching hot Texas summer! TAM A/C & Heating is here to help and can service or repair most brands of cooling & heating systems.
With more than 15 years of experience, we are your answer for professional air conditioning and heating services in Katy, Richmond, Sugar Land, Cypress and throughout Fort Bend County. We provide same-day service, 24 hrs a day / 7 days a week. We specialize in residential AC repair, maintenance and installations and can help keep your air conditioning system running at full capacity. Your total comfort and satisfaction are our highest priorities.
Whatever AC repair you need our factory trained HVAC contractors will provide reliable, fast and high quality service!
See Our Reviews From Google
I could not be happier with the service I received from a great group of people. I got a new heating unit and all my air ducts replaced. My neighbor was so impressed with the work, he got A/C, heating and air ducts replaced for a great price he said. This is really a unique company to deal with.
Kenneth Mackey


Jul 29, 2019
I'm very satisfied with the service provided, while the weekend is typically family time they were able to help me on a Sunday so my family didn't have to be without AC till Monday. I will definitely recommend anyone looking for an affordable and professional service to use this company. I will continue using this company in any future instances.
Germarie Berrios


Jul 13, 2020
I came home to a very hot and humid house. Found out my ac was not cooling. I reached out to a few ac repair businesses late in the day and Oscar with TAM AC was the first and most professional that reached out to me. We scheduled a service visit for first thing the next morning. Oscar was very knowledgeable and confident in his diagnosis and repair. He even provided before and after pictures and accurate readings from his tests. Oscar exceeded my expectations and acquired himself a loyal customer. I can't thank him enough! 10/10
Anthony De La Rosa


Apr 25, 2020
Read the posts and learn more about your home and commercial ac system.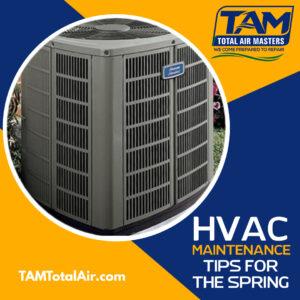 Blog
Spring is a great time to get your HVAC system ready for the warmer weather. Regular HVAC maintenance can help ensure that your system runs efficiently and effectively, providing you with comfortable indoor temperatures and optimal energy efficiency. Here are some essential HVAC maintenance tips to consider
Read More »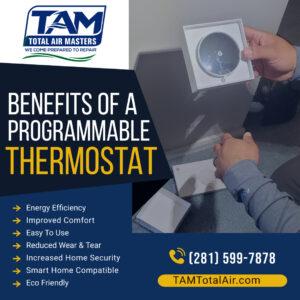 Blog
A programmable thermostat is a device that allows you to control the temperature of your home through an electronic interface. This device can be programmed to automatically adjust the temperature at specific times of the day, making it an ideal solution for those who want to save
Read More »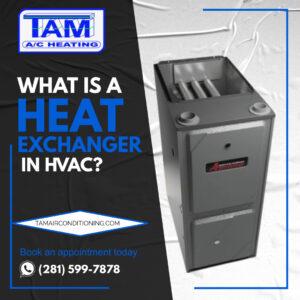 Blog
If you stop to think about it, your HVAC system has a tough job. In the winter, this system needs to warm up the air inside your house, keeping everyone comfortable even on the coldest nights. When summer rolls around, the job is flipped, and the HVAC
Read More »
Family Owned & Operated A/C & Heating Company
TAM A/C & Heating has over 40 years experience repairing and replacing air conditioning units in Houston, Katy, Sugar Land, Richmond and other communities in South Texas.