Expert Heating Repair Services
TAM A/C & Heating specializes in residential heating repair services for homes in Katy, Sugar Land, Missouri City, Richmond, Cypress and Greater Houston.
Gas Furnace Repair & Electric Air Handler Repair
The older your heating system gets, it becomes non-efficient and will likely stop working. TAM A/C & Heat strives to give the highest level of quality and service in all heating repairs. Every
 heating repair
 job is performed by our experienced and trusted technicians.
Signs You Need Heating Repair:
Low/no heat. You thermostat, gas line, or pilot light may be the culprit if your furnace isn't producing heat.
Dirty filters. Dirty HVAC filters will make it harder for your furnace to heat your home.
Ignition problems. A faulty ignition switch will keep your furnace from automatically kicking on when the house temperature drops.
Weird knocking sounds. Mechanical issues typically make noise, but it could also be clogged ventilation, burner issues, and a number of other issues.
Turning Off & On. You likely have an airflow challenge, or a thermostat issue, if the furnace cycles frequently.
You never know when your heating system will develop a problem. Even a regularly maintained furnace can break down. Some issues include a cracked heat exchanger, dirty filter, damaged or slipped blower belt, electric ignition or pilot control problems, or other mechanical issues. Call us if you notice a unit frequently cycling, the pilot light flickers or turns yellow, or you hear unusual noises, which can indicate a clogged blower or worn ball bearing. Our team can also determine whether an issue is arising from a faulty or improperly set thermostat. Any issue can be quickly troubleshooted and resolved by our experienced technicians.
Our technicians can be on site in no time and will quickly diagnose the issue relating to your air conditioning system. We carry the latest diagnostic equipment to pinpoint your problems. We also carry a comprehensive set of most parts to get the job done right away in most cases. Should your heating repair need a special part ordered, we can generally have it delivered and installed within a day.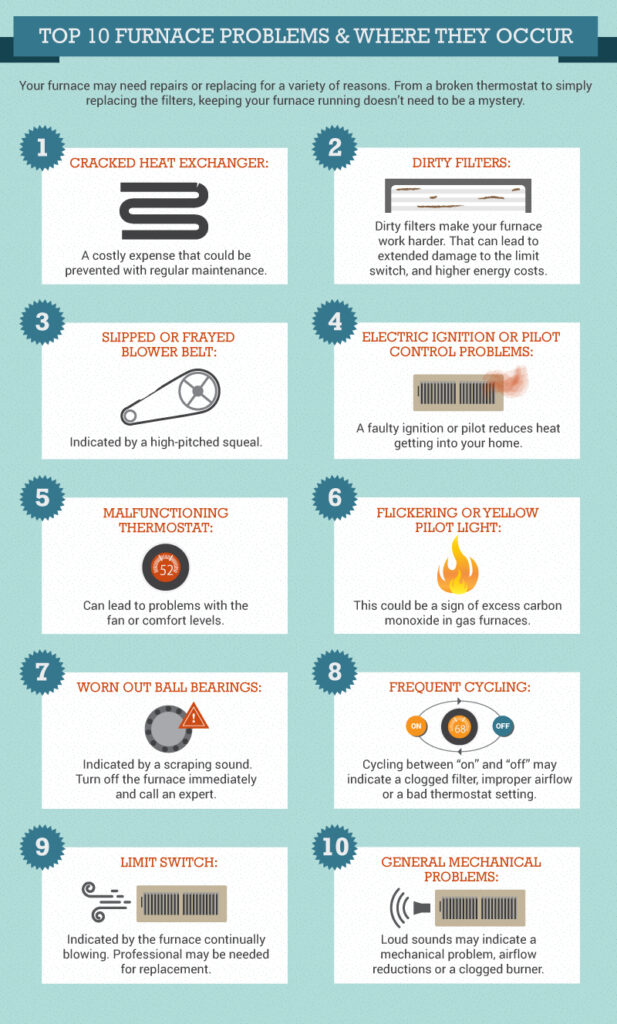 We called TAM for an A/C tune up before summer sat in with the bad heat. We had several bad experiences with other A/C companies and was very apprehensive in calling anyone but had to weigh the bad on both sides and we were not interested in being without air 1 day. So, I called and Oscar scheduled an appointment and came out as planned. He reviewed the unit, upstairs and out and came up with a plan. He explained the only warranty would be what he did and if we did not have warranty on the compressor there was nothing they he could do, one of those warranty companies had installed the current unit and we could find no warranty being registered. So, we asked Oscar to work up a price for a new unit as well as new duct work as last year the company messed up everything and we were paying for our attic to be cooled. We were quite concerned what this price was going to be as we are both retired. Wow what an amazement to both of us! It was a very reasonable price and a guarantee we could not pass up, like lifetime! The following week end TAM and the whole crew were here and now 2 weeks later we are sitting in a very comfortable house. Oscar took care of our humidity issue, unit running non stop, and a consistent cooooool! We recommend and trust all that TAM and Oscar recommend!
vickie smith


May 17, 2020
Fast, friendly, KNOWLEDGABLE service. Would highly recommend.
Rodrick


Jul 11, 2021
Oscar and his team were professional and informed throughout the whole process. Answered all of the questions I had with detailed answers. Replaced my AC system and completed the work the same day. Would 100% recommend T.A.M. A/C & Heating to anyone.
Saul L


Sep 17, 2022
Heating and Furnace Repairs For All AC Models